Think you're a word nerd?
Find as many words as you can each day to prove you're a real Word Wizard
A love letter to the 1970s
With soft serifs, references to cult icons and rainbow cheer, it's the most stylish word puzzle you'll play all year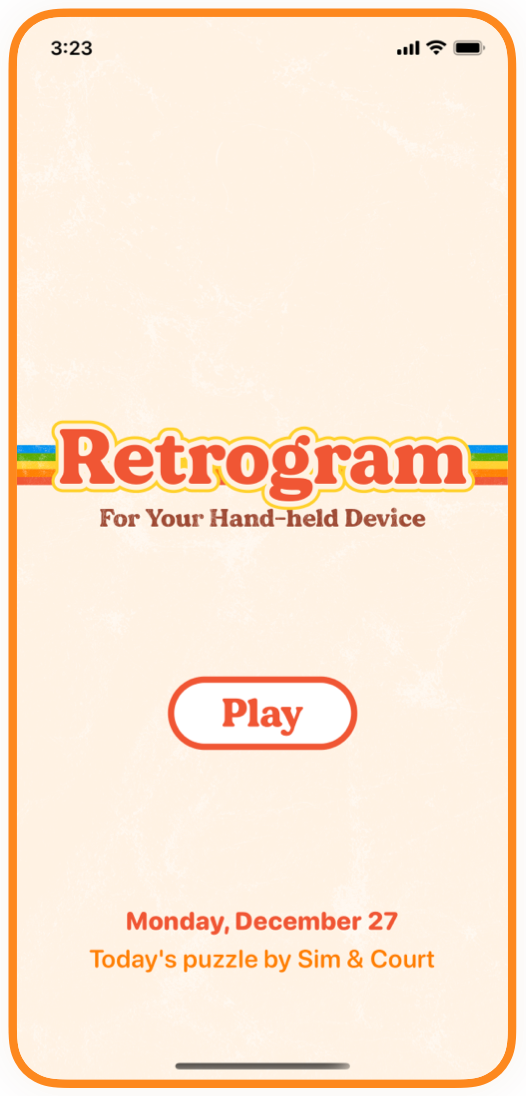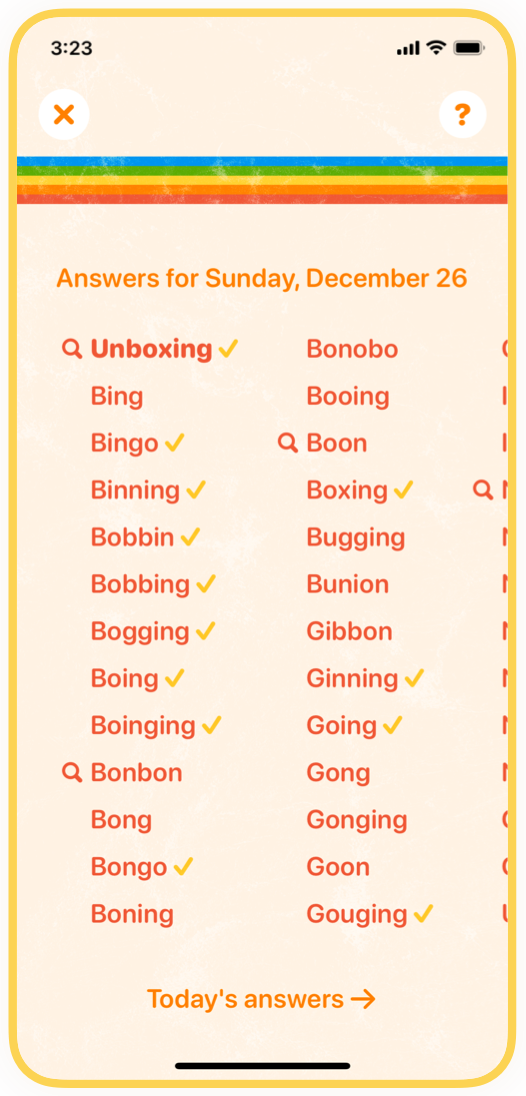 Train your brain
Find everyday words
Every day

See what we did there?
Lexicon lover?
This is the game for you

Level up your lingo and show off your vast vocab... unleash your loquacious locution!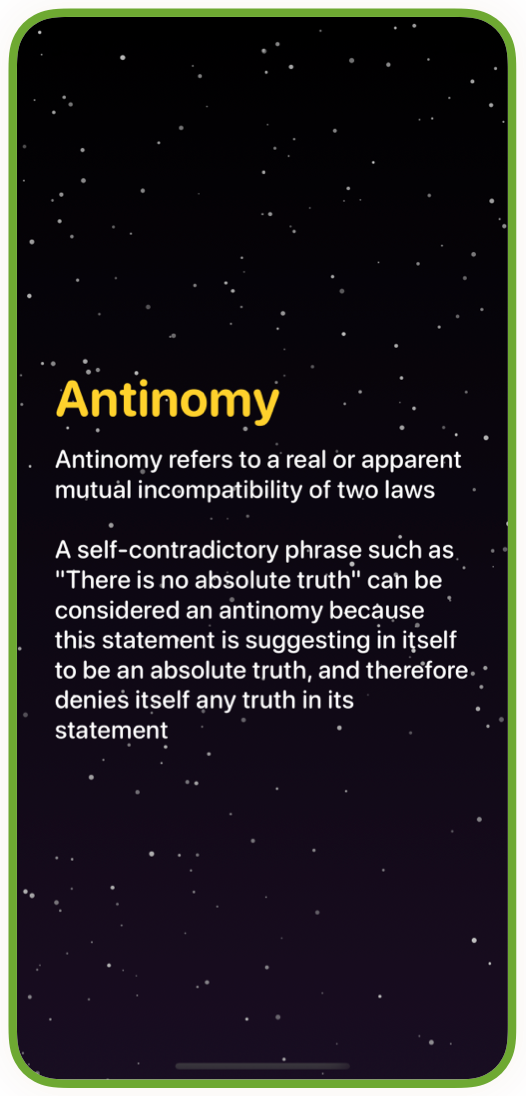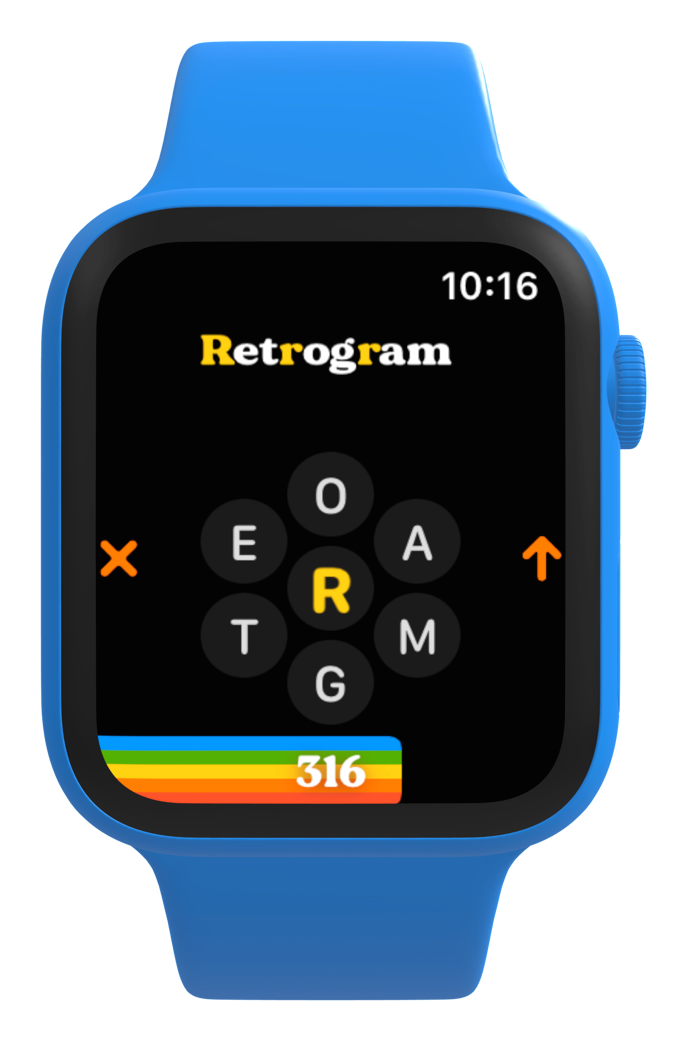 Play it your way
Play Retrogram on your iPhone, iPad or Apple Watch – your game syncs in real time so you can pick up where you left off
Privacy
This Privacy Policy applies to Retrogram ("Application"), offered by in Color

in Color reserves the right to update this Privacy Policy from time to time without notice. Any new features, updates, or enhancements to the Application shall be subject to this Privacy Policy

Collection of Information

Information you provide — Applications provided by in Color do not collect any personally identifiable information. Nor do they collect any information which could be used to personally identify users

Device and sensor data — Applications provided by in Color do not collect or store any information via device or sensor data (cameras, microphones, accelerometers, etc)

Diagnostic data — Applications provided by in Color do collect diagnostic data from devices in order to improve performance. Any data collected is not personally identifiable and does not correspond to individual users. Any data collected is not used for tracking purposes

Purchase data — Applications provided by in Color do collect purchase data from devices in order facilitate subscription functionality and provide users with subscription benefits. Any data collected is not linked to personally identifiable information and is not used for tracking purposes

Minors

In compliance with the Children's Online Privacy Protection Act of 1998, in Color does not willingly collect or use personally identifiable information for anyone under 13 years of age
Support
Did we miss a word? Retrogram not working as expected?

Contact us if you have any questions or problems with Retrogram
Description
Think you're a word nerd? Make as many words as you can using seven letters

Retrogram is a love letter to the 1970s, and the most stylish word puzzle you'll play all year. Train your brain and discover new words every day

Subscribe to get the Daily Puzzle. A new puzzle each day, hand-curated and full of interesting stories about your favorite words

Or play the weekly puzzle for free, released every Sunday

FEATURES

No ads, everSharePlay. Start a FaceTime call while you're solving a puzzle and solve togetherA hand-made puzzle each and every dayPlay on your Apple Watch too!
Additional details

Privacy policy: https://retrogram.app/#privacy
Terms of use: https://www.apple.com/legal/internet-services/itunes/dev/stdeula/
App Story
Retrogram is made by Courtney and Sim. It comes from our love of words and word puzzles

We wanted a word puzzle that was stylish, didn't have ads, and let us share our delight in words with the world

Each day we craft a new puzzle, curate the word list, and write interesting stories for our favourite words

For example, did you know that in 1962, DC Comics introduced Polka-Dot Man, a minor enemy of Batman?

Or that Saturn has a hexagonal shaped storm raging at its pole that is 18,000 miles wide and could swallow the Earth?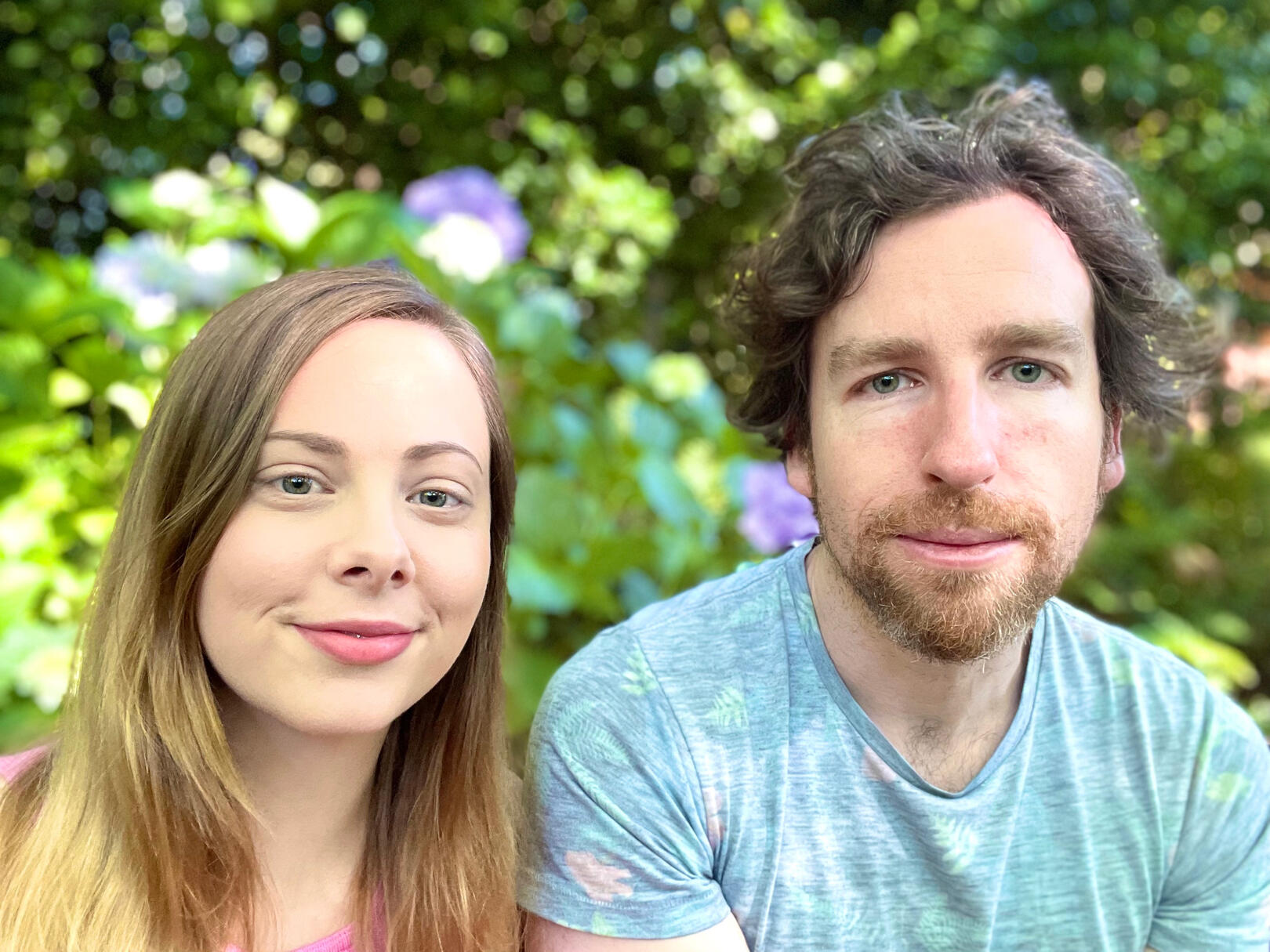 Media